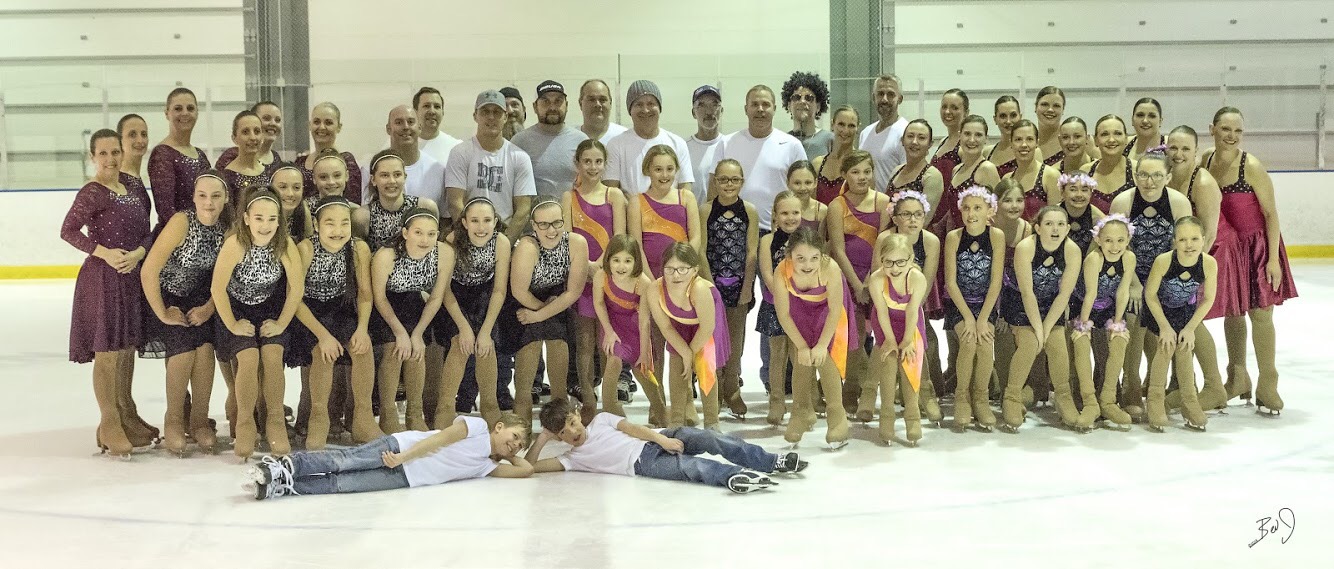 The Regina Synchronized Skating Teams began as part of Skate Regina; gradually developing into a branch of its own and in 2011 RSST became a probationary Skate Canada club in its own right. Full Skate Canada club status was bestowed on the club in June 2013. Currently there are in excess of 100 members with numbers increasing each season. Most teams compete at Festival Level and attend competitions throughout the Prairie Provinces. Our Open team is allowed the chance to qualify for National Synchronized Skating Championships, and our Adult teams may take part in the Adult Synchro National Championships..
RSST operations are handled through a committee of 14 volunteers with many more helpful individuals continually working in the background. We are governed by Skate Canada and its mandate, teach their CanSkate, StarSkate and CanSynchro programs and our coaches are all Skate Canada trained and qualified.
RSST's skating season runs from September to March and regularly train at the Doug Wickenheiser and Balfour Arenas on Monday, Tuesday and Thursday evenings. We offer Skills and Ice Dance group sessions as well as team training, and organize Skate Canada test days. This year we have also been fortunate enough to hold our special choreography training sessions at the Co-operators Centre, Evraz Place.
The club has established and hosts the two day annual Living Skies Invitational Synchronized Skating Competition held every March at the Co-operators Centre.